Even if you're not a manga reader, it's likely that the manga you have heard of are shōnen manga. The category is aimed at a young male demographic, often containing coming-of-age themes and adventure, and is home to the vast majority of the biggest manga bestsellers out there. That being said, it can definitely be hard to narrow down the best shōnen manga to get into, especially outside of the big-name classics like Naruto and Dragon Ball. But that's why I'm here! Many may already know about the classics and the major mega hits, but here are some of the best shōnen manga that might be less widely known to dive into this year.
What is shōnen manga?
First things first, shōnen is not a genre in and of itself, but a demographic category. I won't get too deep into it here, but if you're interested in learning more about its history, we've got this fantastic primer on shōnen manga, which includes a great selection of both classic and more recent titles. As you will see in most discussions of shōnen manga, including here on Book Riot, it definitely is very commonly associated with the action and adventure genres. Just take a look at all the manga that have become huge phenomena recently, from Kimetsu no Yaiba and Jujutsu Kaisen, to Spy x Family and now Chainsaw Man. And while you'll find plenty of manga with similar themes in this list, I've also tried to pick out titles that span a wider range of genres than most might expect from shōnen. Because really, the only defining rule is that it is published in a shōnen magazine, which is the case for all of these picks!
For these recommendations of the best shōnen manga to read this year, I've limited the choices to series that launched within approximately the last five years or so (with a little wiggle room in there to account for the lag time between the original runs in Japan versus the releases in English) to really be able to highlight recent gems. No matter if you're just getting into manga for the first time, or if you're a long-time reader, now is the perfect time to pick these up. The titles are split into completed series, ongoing series, plus a couple upcoming series. Note that these delineations are based on the English-language print releases of the series in question, not the original Japanese runs.
Best Completed Shōnen Manga
In BEASTARS, which just released its final English-language volume in January, we visit a world of anthropomorphic animals, where the carnivores practice vegetarianism in order to live side by side with the herbivores. Our protagonist is a timid and kind gray wolf named Legoshi, who is a student at the prestigious boarding school Cherryton Academy. One night, one of Legoshi's classmates and fellow member of the drama club, an alpaca named Tem, is brutally murdered and eaten. Legoshi takes it upon himself to try to get to the bottom of what happened, unwittingly entering into the dark side of this seemingly peaceful society. And all the while, he's still trying to balance schoolwork, extracurriculars, and young love! And if you've already finished this series and are a fan of the world, check out the spin-off anthology series Beast Complex, which collects short stories about other characters in the BEASTARS universe.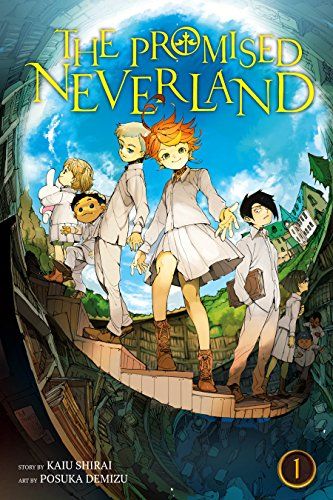 Emma, Norman, and Ray are three orphans who live at Grace Field House, an orphanage where children live comfortably and thrive academically as they wait to be adopted by loving families. But one day, the three children find out the dark truth about Grace House. Now, they try to plan and carry out a great escape and find their way to the human world. If you're already a fan of Shirai and Demizu's collaborative work, be sure to also check out their short story collection Beyond the Promised Neverland, which includes an epilogue chapter for the series.
Best Ongoing Shōnen Manga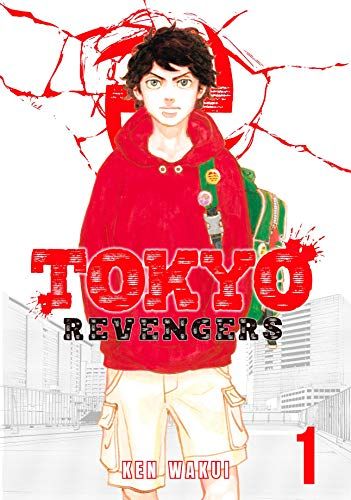 Though the original Japanese run for Tokyo Revengers concluded in 2022, its English-language release is still in progress. In a mash-up of the popular gang genre and science fiction, the series follows Takemichi Hanagaki, who gets transported back in time after hearing that his ex-girlfriend from middle school and her brother were killed by the Tokyo Manji Gang. Can Takemichi use his knowledge from the present and his newfound time traveling ability to change fate?
For even more action-packed series like Tokyo Revengers and some of the other titles on this list, make sure to check out our recommendations for the best action manga!
In a departure from the more typical shōnen stories about young boys going on grand adventures, Cat + Gamer is a slice-of-life story about a 20-something woman named Riko who dedicates all her free time to her passion, gaming. When she finds herself the new owner of a stray cat, the gaming-centered lifestyle Riko had perfected is thrown into disarray. But by approaching her new situation the same way she approaches her video games, Riko slowly learns to become a capable and loving cat owner. Cat + Gamer completed its run in Japan in 2022, and has two volumes out so far in English.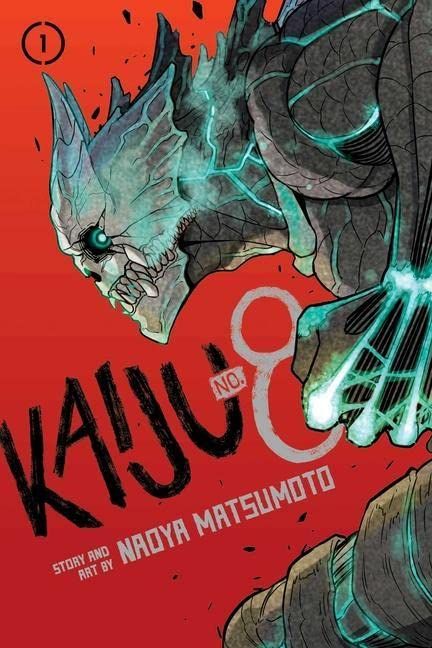 Kaiju regularly attack Japan, leading to the creation of a military division known as the Japan Defense Force specifically tasked with neutralizing the monsters. As kids, friends Kafka and Mina vowed to become members of the Defense Force together. But while Mina has become the commander of the Force's Third Unit, Kafka never passed the examinations and is now a member of the crew that cleans up the kaiju bodies after they've been defeated. When a sudden change in the rules gives Kafka another chance to join the Force, he jumps at the opportunity! However, things get complicated when a small parasite-like kaiju flies into his mouth and turns Kafka into a kaiju himself.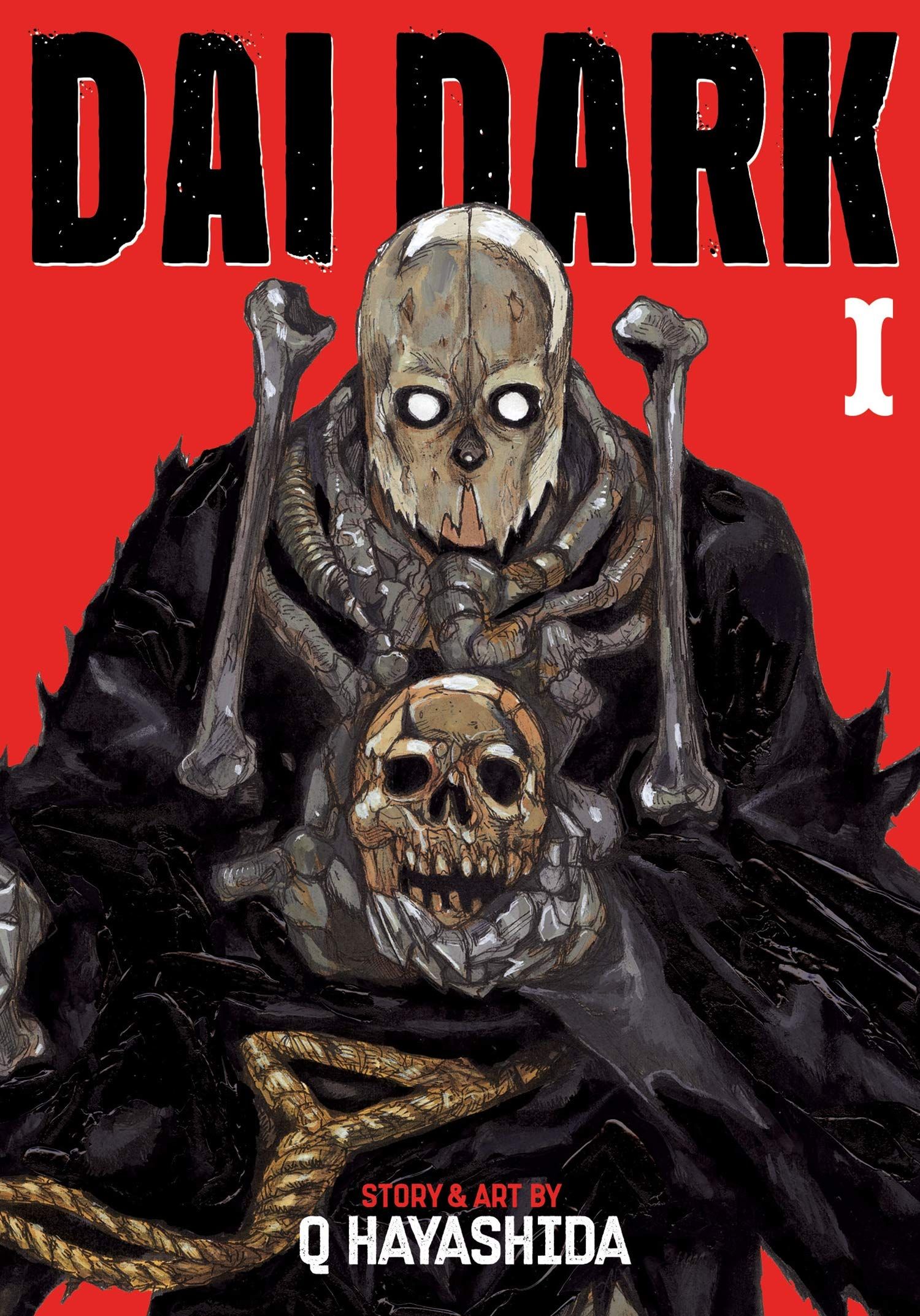 If you are a fan of Q Hayashida's earlier series Dorohedoro, you'll definitely want to get caught up on this current series as well! Dai Dark is another series that contains her signature blend of dark and gruesome elements and twisted humor. In it, teenage alien Zaha Sanko travels the galaxy evading constant attacks. According to legend, Zaha's bones have the power to grant anyone who comes into possession of them any wish, leading everyone he encounters to try and kill him. He and Avakian, a giant skeleton who acts as his guardian, fend off these attempts on his life while also searching space for whoever is offering these wishes for Zaha's bones.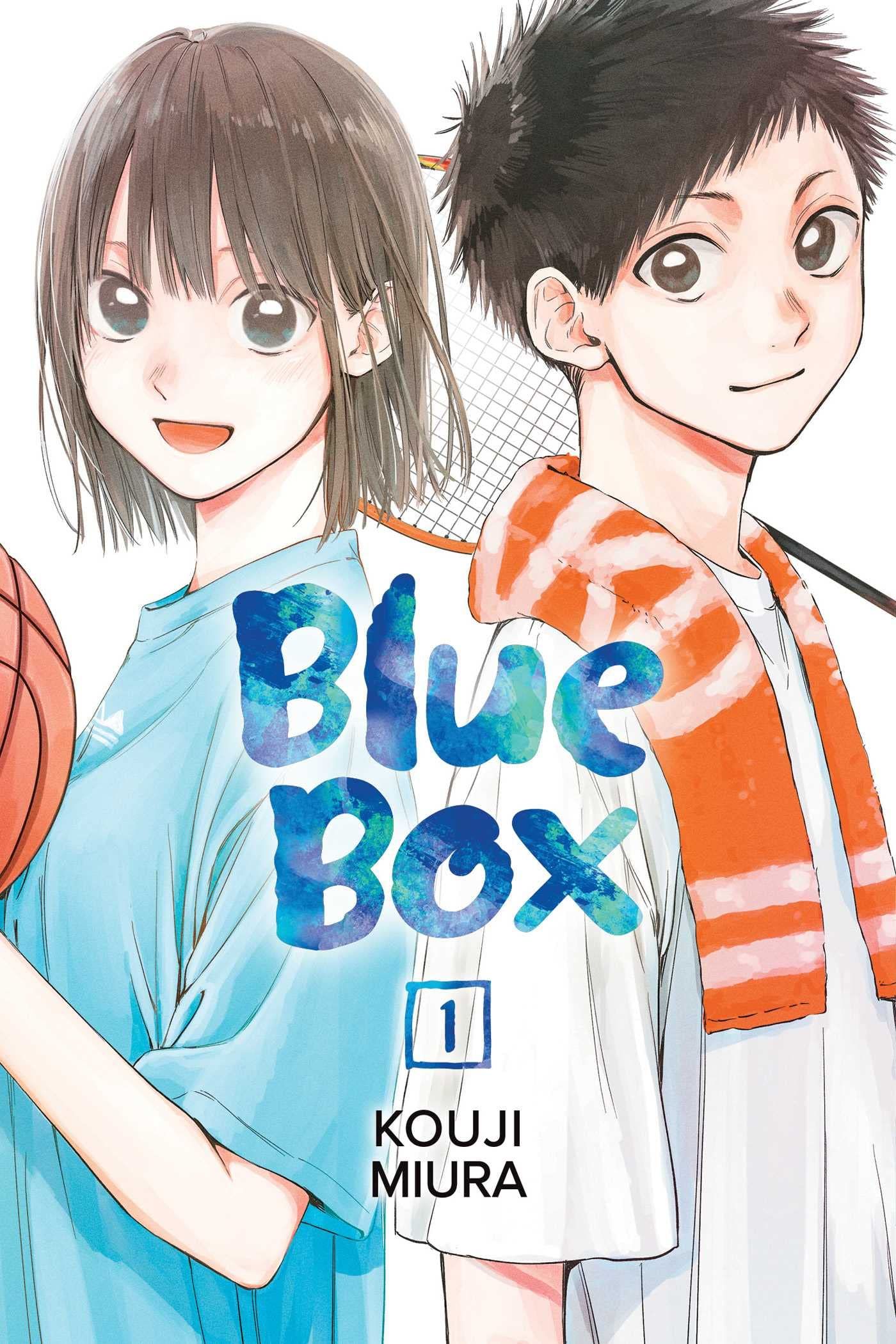 Everyone loves a good sports manga and a good school romance, and here's a recent series that is both! Taiki goes to Eimei Junior and Senior High, a school that's famously strong in sports. A member of the boys' badminton team, Taiki trains every morning in the school gym and develops a crush on Chinatsu, an upperclassman on the girls' basketball team who also trains each morning. Though Taiki was mostly comfortable admiring Chinatsu from afar, things take a major turn when she moves in with his family while her parents are working abroad! Dive into the series to see not only how their relationship develops, but also if their respective sports teams are able to make it to the national championships.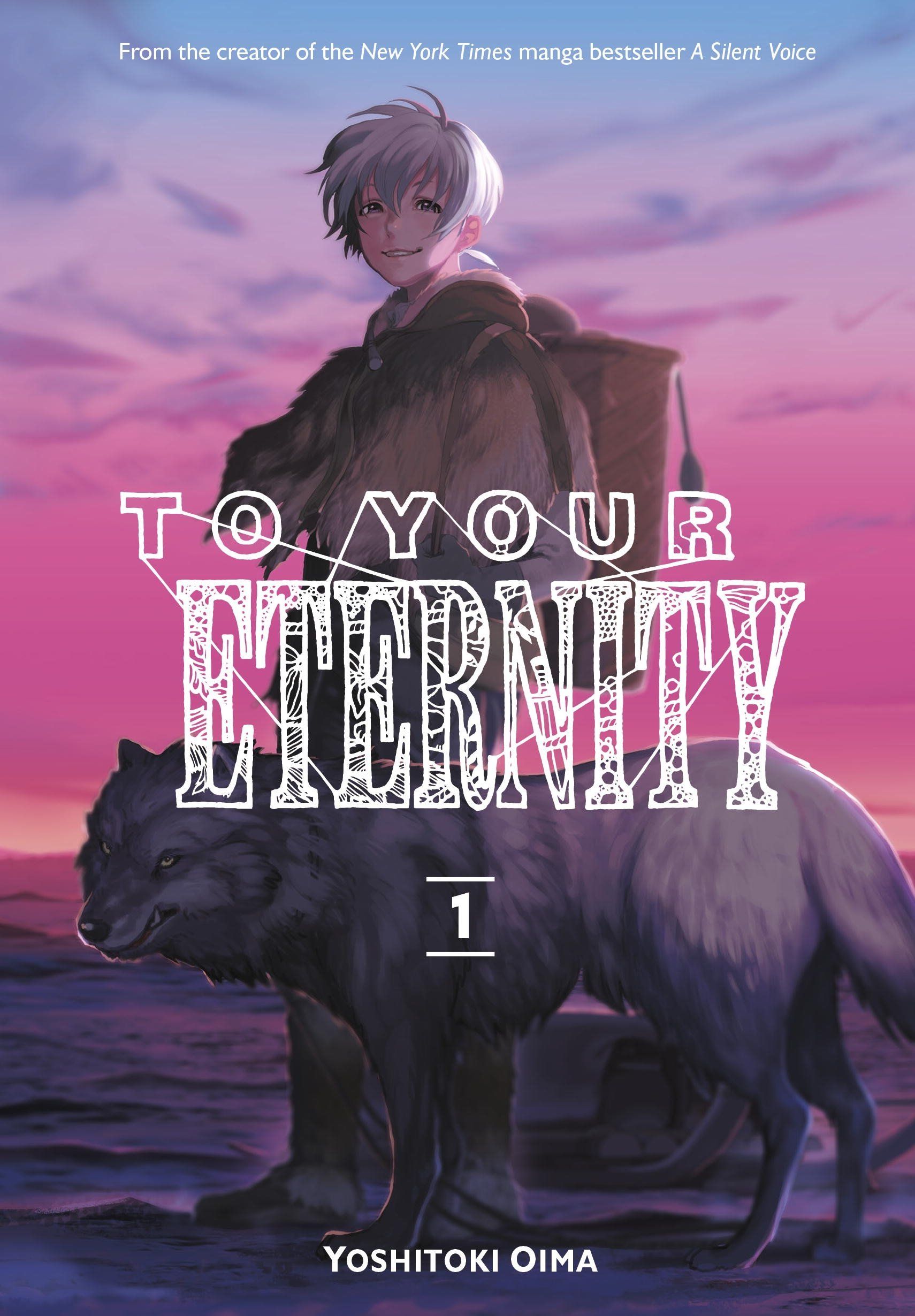 To Your Eternity is a really unique and stunning fantasy series that spans time and space. Fushi, an immortal creature, is created and sent to Earth by a being called the Beholder. At first, Fushi appears as a rock, but is able to take on the forms of dying creatures, later becoming a wolf, and eventually a young boy. As it gains different forms as well as powers, and encounters and makes connections with various people, Fushi learns over decades and centuries what it means to be human.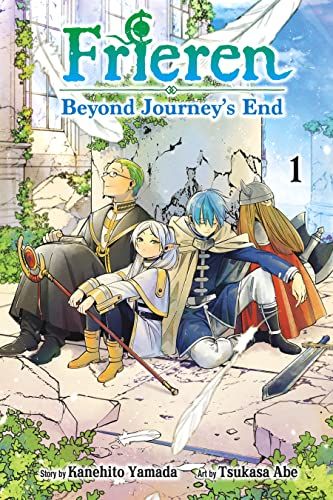 What happens to our heroes after they've completed their quests and defeated the Big Bad? Frieren is an elf and former member of a band of heroes that embarked on a ten-year journey and defeated the Demon King. It's now 50 years later, and though the elven Frieren has hardly aged, she is faced with the mortality of her former companions when one of them dies and she attends the funeral. Wishing she had gotten to know her comrades better, she pays each of the remaining members a visit and sets out on a new adventure to fulfill their final wishes.
Best Upcoming Shōnen Manga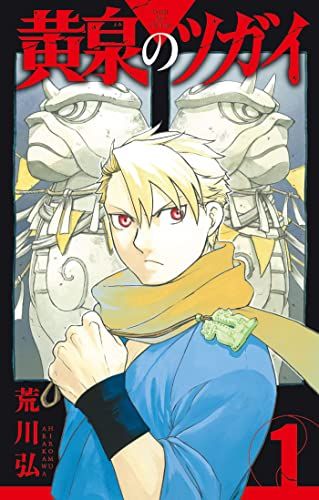 From the creator of the incredibly popular Fullmetal Alchemist comes a new series you definitely won't want to miss! Yuru and Asa, twins who were separated when they were young, are tied to a prophecy that will determine the fate of the world. It is their birthright to command supernatural beings called Daemons, and the two must uncover secrets and conspiracies to claim this birthright and save the world. Daemons of the Shadow Realm began serialization in Japan in December 2021, and the English-language run will begin with the release of the first volume in April of this year.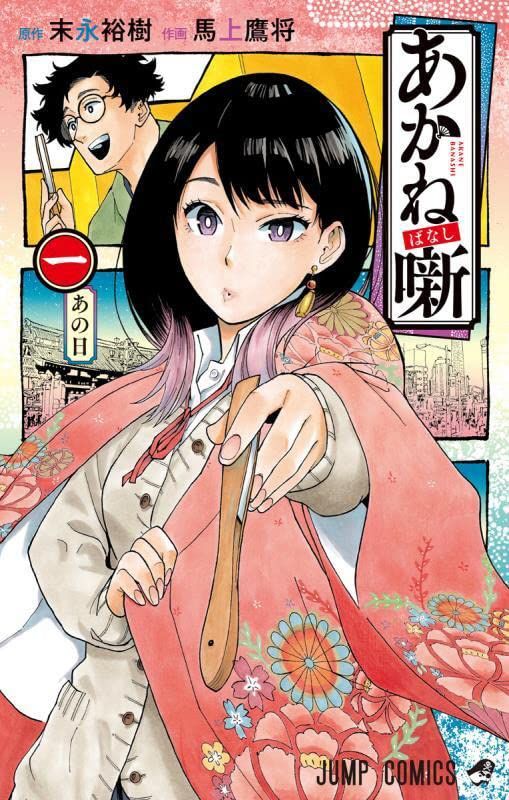 Akane-banashi by Yuki Suenaga and Takamasa Moue (August 8, VIZ Media)
You'll need to wait until a bit later in the year for this last pick (for the print version, at least), but it's worth getting on your radar now! Akane Osaki is a teenager training in rakugo with the intention of climbing the ranks and becoming a shin'uchi, the highest rakugoka title, in order to avenge her father who was expelled from the profession. Rakugo is a traditional Japanese art of storytelling, often comedic, acted out by a single performer kneeling in place. The rakugo depicted in the manga is supervised by a professional rakugoka, so readers are sure to get an excellent taste of the art form.
---
Once you've perused the shōnen category to your heart's content, we've got plenty of recommendations so that you can get a taste of the other manga demographic categories too!