In this segment, we showcase the most notable albums out each week. Here are the albums out on March 31, 2023:
---
boygenius, the record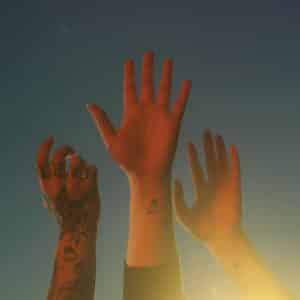 boygenius' debut full-length, the record, has arrived via Interscope Records. Julien Baker, Phoebe Bridgers, and Lucy Dacus announced the follow-up to their 2018 self-titled EP with a trio of singles – '$20', 'Emily I'm Sorry', and 'True Blue' – and later shared a video for the track 'Not Strong Enough'. To accompany the album's release, they've now also unveiled a short film directed by Kristen Stewart. Read our review of the record.
---
Deerhoof, Miracle-Level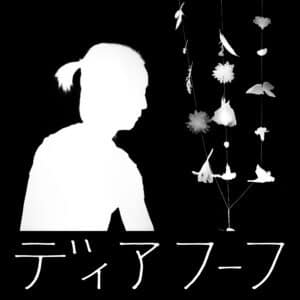 Deerhoof have released their 19th LP, Miracle-Level, out now via Joyful Noise Recordings. Produced over two weeks in July 2022 with Mike Bridavsky, it marks the band's first album to be made in a proper studio from beginning to end, as well their first Japanese-language full-length. In press materials, Deerhoof cited Rosalía, Meridian Brothers, and Mozart as inspirations for the album, and in our interview with Greg Saunier and Satomi Matsuzaki, they also talked about Silvana Estrada, Shitkid, Lil Bub, karaoke wedding songs, and Kunie Sugiura, who did the album's cover artwork.
---
The New Pornographers, Continue as a Guest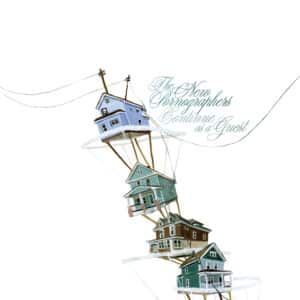 The New Pornographers are back with a new album, Continue as a Guest, out now via Merge Records. The follow-up to 2019's In the Morse Code of Brake Lights was preceded by the singles 'Pontius Pilate's Home Movies', 'Really Really Light', and 'Angelcover'. Speaking about the album's title, A.C. Newman said in press materials: "The idea of continuing as a guest felt very apropos to the times. Feeling out of place in culture, in society – not feeling like a part of any zeitgeist, but happy to be separate and living your simple life, your long fade-out. Find your own little nowhere, find some space to fall apart, continue as a guest."
---
The Hold Steady, The Price of Progress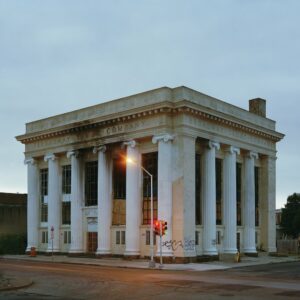 The Hold Steady have issued their new LP, The Price of Progress, via their own Positive Jams label. The group's ninth LP, which follows 2021's Open Door Policy and Craig Finn's 2022 solo album A Legacy of Rentals, includes the promotional singles 'Sideways Skull', 'Sixers', and 'Understudies'. "These are some of the most cinematic songs in The Hold Steady catalog, and the record was a joy to make," Finn said in a statement. "I feel like we went somewhere we haven't before, which is a very exciting thing for a band that is two decades into our career."
---
Katie Gately, Fawn / Brute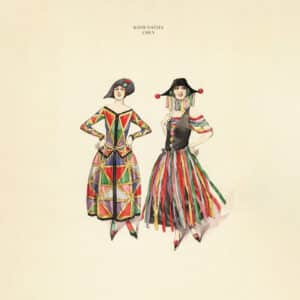 Katie Gately has followed up her 2020 album Loom with Fawn / Brute, which is out now via Houndstooth. The LP was inspired by the birth of Gately's daughter and her experience with motherhood. "I wanted the album to feel like something my daughter could enjoy as she grew up, so the first tracks are childlike and upbeat, but as we get older we start to experience a volcano of emotion, angst, and conflict," she explained. Ahead of its release, the experimental musician unveiled the tracks 'Fawn', 'Brute', 'Cleave', and 'Howl'.
---
PACKS, Crispy Crunchy Nothing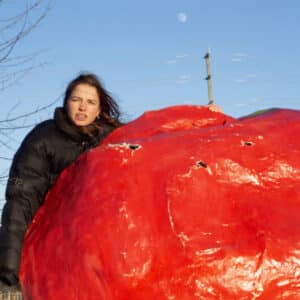 PACKS have dropped their sophomore album, Crispy Crunchy Nothing, via Fire Talk. Following 2021's Take the Cake and last year's WOAH EP, the songs on the new LP were written between Toronto, Ottawa, and Mexico City, where Madeline Link completed a papier-mâché residency. Featuring the singles '4th of July', 'Brown Eyes', and 'EC', Crispy Crunchy Nothing was mixed by Nick Kinsey and mastered by Sarah Register.
---
LIES, Lies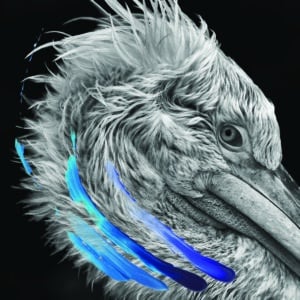 LIES –the project of American Football members and cousins Mike Kinsella and Nate Kinsella – have put out their debut self-titled LP via Polyvinyl. The album was previewed by the singles 'Resurrection', 'Summer Somewhere', 'Corbeau', 'Blemishes', and 'Echoes'. According to the band, the recordings began as American Football songs before evolving into a distinct project. "It's been so long since the whole thing started, I feel like we were the old guys saying, 'let's just do a bunch of singles ad nauseum. Let's release two songs at a time for the next 18 months so we don't have to get in the studio'," Mike Kinsella told UPROXX. "But it was too hard to press six little tiny records, so we compiled enough songs [for an album]."
---
NOIA, gisela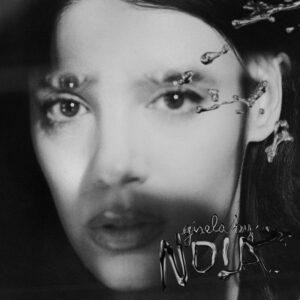 gisela is the debut full-length by experimental pop artist Gisela Fulla-Silvestre, who records as NOIA. Following her Crisàlida EP from 2019, the album was made between her studio in Brooklyn and her family's home in Barcelona and features singing in Spanish, Catalan, and Portuguese, as well as guest contributions from Ela Minus, Maria Arnal, and Buscabulla. The singles 'reveal yourself', 'eclipse de amor', 'didn't know', and 'verano adentro'. arrived prior to the album's release.
---
Other albums out today:
Buzzy Lee, Internal Affairs; London Brew, London Brew; B. Cool-Aid, Leather Blvd; Marta and Tricky, When It's Going Wrong; James Holden, Imagine This Is a High Dimensional Space of All Possibilities; Chlöe, In Pieces; Tzusing, 绿帽 Green Hat; Eddie Chacon, Sundown; A Certain Ratio, 1982; Samiam, Stowaway; Baaba Maal, Being; The Zombies, Different Game; Gel, Only Constant; The Alchemist & Larry June, The Great Escape; nothing,nowhere., VOID ETERNAL; Leggy, Dramatica; Andrew McMahon In The Wilderness, Tilt at the Wind No More; Melanie Martinez, Portals;  Mystic 100's, On a Micro Diet; Kalia Vandever, We Fell in Turn; Jared Mattson, Peanut; City and Colour, The Love Still Held Me Near; Lordi, Screem Writers Guild; Murray A Lightburn, Once Upon a Time in Montreal; De Ambassade, The Fool.