Everybody loves a bad boy (or girl), and our favorite television heroes and heroines are no exception.
We love the idea of finding the humanity within the monster, even when the title of "monster" isn't quite so metaphorical.
When these characters see a supernatural hottie with a dark side and a heart of gold, they can't help but fall in love with the monster even if every ounce of their being says to run the other way.
So, here are a few of the scary good monster romances that have given wings to the unexpected over the years.
1.
Elena and Damon/Stefan – The Vampire Diaries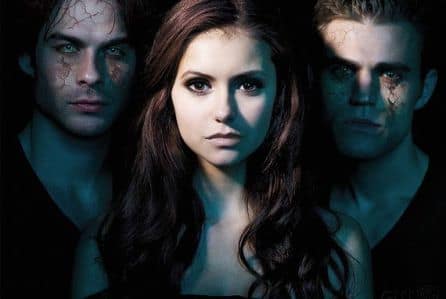 Vampire romances are some of the most classic forms of monster romance on television. And both Damon as well as Stefan fit the bill of monstrous at one point or another throughout the show. But with those fab abs, we can't quite blame Elena for loving either of them. Available to stream on Peacock and Max.
2.
Buffy and Spike (and Angel) – Buffy the Vampire Slayer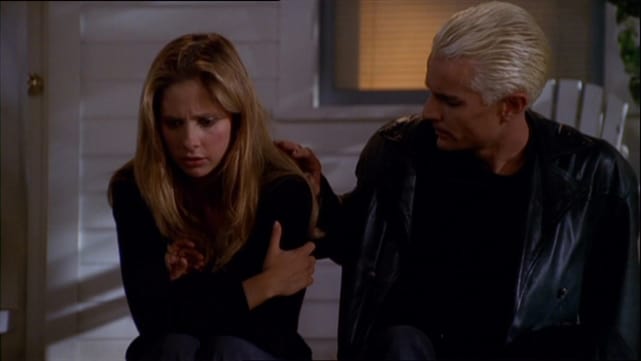 The original monster romance! The brilliance of a relationship between a vampire and a vampire slayer will always be a television highlight, no matter how many other shows rip off the concept. Available to stream on Hulu.
3.
Cotton and Anne – Salem

A witch and a priest. And on a show full of witches, Anne was the scariest one of all. Plus, it's always fun to flip the script and have the beauty also play the beast. Available to stream on Hulu.
4.
Lucifer and Choe – Lucifer

Kind-hearted former actress and lauded detective Chloe Decker found love in the most unexpected place with a mystery-loving Hell dweller named Lucifer Morningstone. Yes, THAT Lucifer. Long story short, they fall in love. She dies of old age and then returns to be his reigning queen of Hell forever more. Available to stream on Netflix.
5.
Belle and Rumpeltstiltskin – Once Upon A Time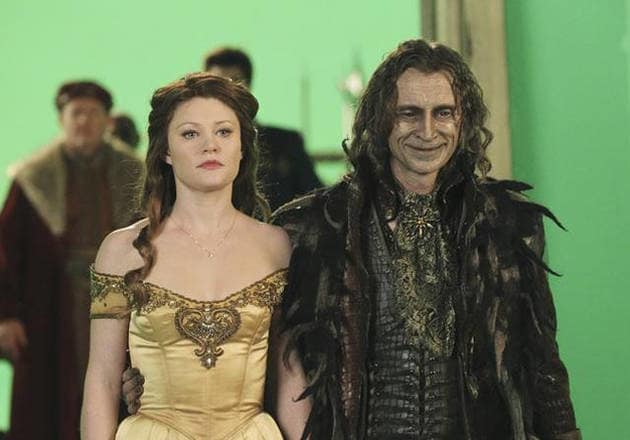 Once Upon A Time's spin on Beauty and the Beast had Belle paired with a monster from a totally different fairy tale. This turns out to be the more interesting story, as Rumple actually stays a beast pretty much the entire time. Available to stream on Disney+ and Hulu.
6.
Aidan and Sally – Being Human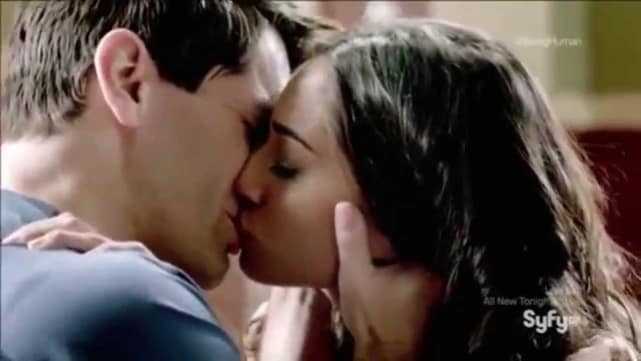 Once again, it's a romance between two monsters. Sally, a ghost, and Aidan, a vampire. Their story is about both of them finding their humanity, which is a fun twist on the usual monster romance trope. Available to stream on AMC+ and Sundance Now.
7.
Cole and Phoebe – Charmed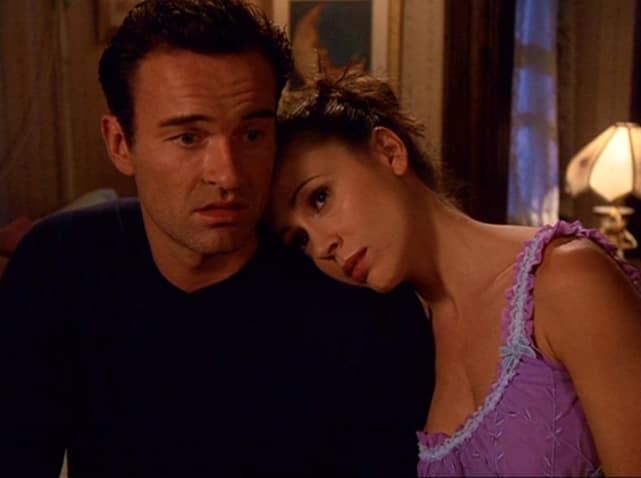 This one dates back almost as far as Buffy! Although Cole and Phoebe were arguably robbed of a happy ending, it was sweet to see Cole fight so hard to be worthy of Phoebe's love. Fans would would say he earned it in the end. Available to stream on Peacock and PlutoTV.
8.
Dean and Amara – Supernatural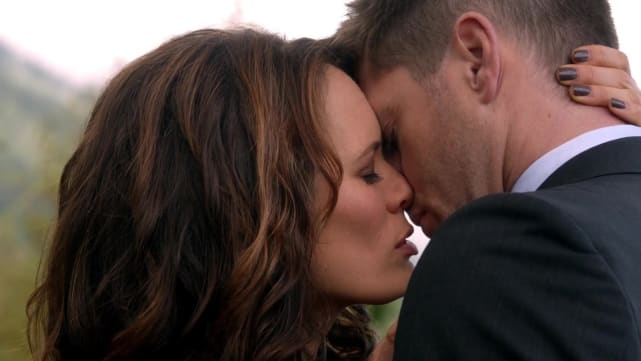 One could argue that this never really became canon, but the chemistry between Dean and Amara was smoldering throughout Season 11, and we would have loved to see them pursue it. Nevertheless, It was fun while it lasted! Available to steam on Netflix.
9.
Dracula and Vanessa – Penny Dreadful

Penny Dreadful is all about monster romances, but the best would have to be between Vanessa Ives and Dracula, AKA Dr. Sweet. At first, it seemed like Dr. Sweet was the only trustworthy male character on the show, which made the twist that he was actually the big bad of the entire three-season series all the more terrifying. Available to stream on Showtime.
10.
Matthew and Diana – A Discovery of Witches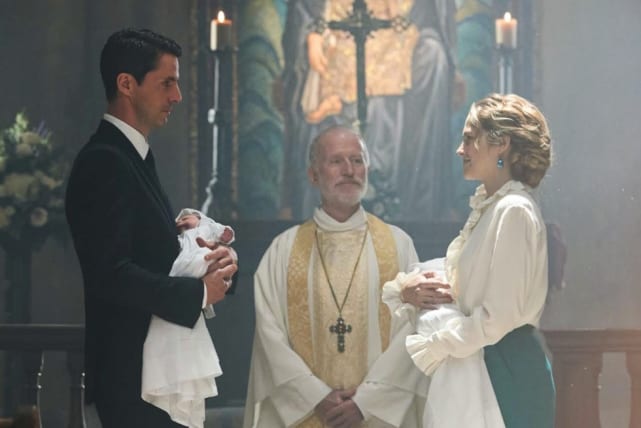 Another instance of interspecies romance, Matthew comes from a well-established vampire line with all the right connections, and Diana is a born witch whose powers have been hidden by her parents for protection. As the two find one another's orbit, her powers begin emerging, and between them comes a love that has been prophesied to unite the species. It's one of the most romantic love stories on TV in a very long time. Available to steam on AMC+, Shudder, Sundance Now, and Max.
11.
Scott and Allison – Teen Wolf

Scott McCall went from a normal teen to a teenage werewolf, so it wasn't ideal for him to fall in love with Allison Argent, a descendent of a long line of werewolf hunters coming into her own within the family line. Still, these two unexpected young lovers overcame death itself to find their happy ending. Available to stream on Hulu.
12.
Lee and Nygma – Gotham

By the time Lee and Nygma end up together, she has become somewhat of a monster herself. But that is what makes this relationship even more exciting. They bring out the darkness in each other. Available to stream on Max.
13.
Hannibal and Will – Hannibal

Hannibal is one of those monsters who has been around for a long time, but did anyone ever see him as a romantic interest? We all love it when the monster and the monster hunter end up having chemistry, but NBC's Hannibal set a new bar for a well-done monster romance with this one. Available to stream on Hulu and Tubi.
14.
Liv and Major – iZombie

Liv isn't exactly a monster, but she is definitely the hottest zombie on TV right now. We never thought we'd want a zombie and a human to find a happy ending as much as we did with the characters on iZombie. Available to stream on Netflix.
15.
Monroe and Rosalee – Grimm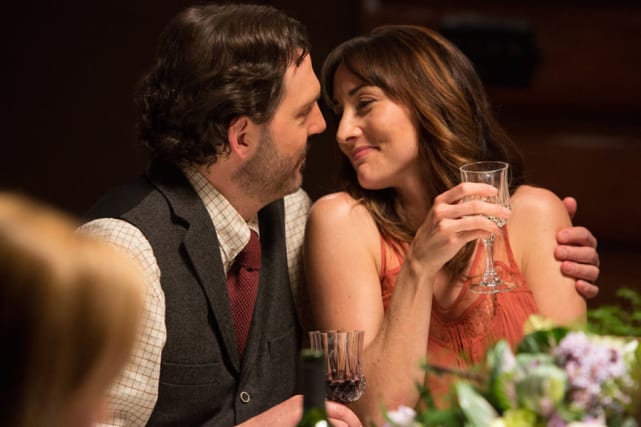 While you might want to look at Nick and Juliette when it comes to Grimm romance, it's really Monroe and Rosalee who captured the title. Monroe, a Blutbad, was marrying Rosalee, a Fuchsbau, which set their entire Weisen community on edge. But their love was the real deal and stood the test of time, which isn't always the case with these inter-monster romances. Available to stream on Peacock, Prime Video, and The CW app.
16.
Freya and Keelin – The Originals

What happens when a powerful witch and a werewolf fall in love? You get one of the best love stories on a show chock full of them. Available to stream on Freevee.
17.
Sookie and Eric – True Blood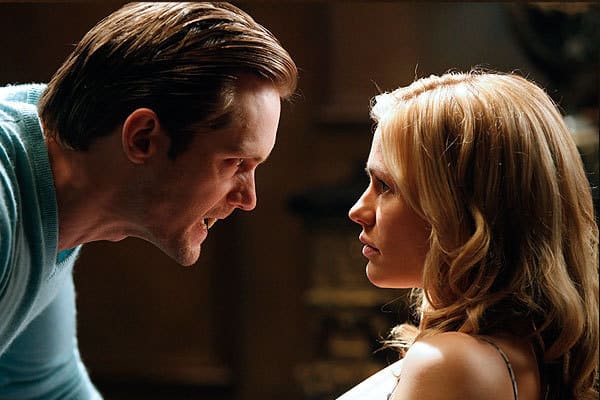 A vampire and a fairy. Never did we think we would see the day when both of these fantasy creatures were featured in the same universe, let alone with this degree of chemistry. They may not have had a happy ending, but it was one hell of a ride. Available to stream on Max.