We'll Be There! The Cannes film festival founded in 1946, is an INVITATION-ONLY annual film festival.
Hollywood Entertainment News
along w/
360tvn
are invited to cover the annual event. News & video clips will air on Hollywood Entertainment News mag. and all their social media sites. KO will be hosting the event from our studio due to her kidneys are still a bit ginger. We are excited to be able to bring you this thrilling informative news. Partnering with all the wonderful entertainment news companies around the world.
Also awesome education projects like Operation Mobility on deck & coming soon. Stay tuned right here for all the action!
IG: Hollywood_Entertaining_News
Twitter: @HollywoodEnter2
FB Hollywood Entertainment News
                  Due to a major Tech issue, we will be posting clips from entertainment news companies until we correct the issue.
Sorry for the inconvenience.
We have arrived!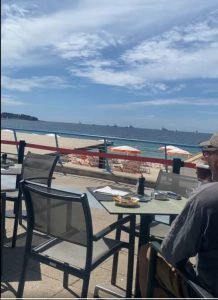 Harrison Ford – Palme D'or D'Honneur – VO – Cannes 2023
Boldsky Isha Gupta, Sara Ali Khan, Manushi Debut Look. #bollywood
Johnny Depp, Jury Open Cannes Film Festival AP Press
Elle Fanning, Brie Larson, and More Shine! | E! News