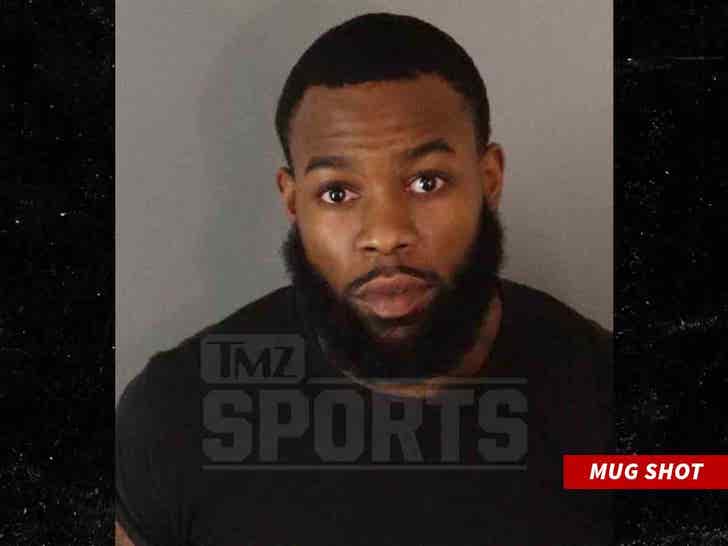 Exclusive Details
Ex-UCLA player Craig Lee — a key piece of one of the school's best recruiting classes ever — is breathing easier today … the former Bruin just cut a plea deal with prosecutors in his attempted murder case, and is only getting probation.
We broke the story … Lee — a top UCLA recruit in Jim Mora's famed 2013 class — was arrested last year after law enforcement says he was involved in an altercation at a weed dispensary that turned violent.
According to court docs, obtained by TMZ Sports, officials say Lee and at least 2 other men entered Kings Palace Marijuana Dispensary in Jurupa Valley, Calif. on June 30, 2016 … when someone from the group shot a store employee.
Officials say a security guard in the store returned fire … and that's when they say Lee and the other suspects bolted out of the place.
After an ensuing 3-year-long investigation into the incident … law enforcement claimed the whole thing was a robbery gone wrong, and say a key witness told them Lee's role in it all "was to grab drugs and money and run."
Lee was eventually hit with 3 felonies by prosecutors … including attempted murder, attempted robbery, and accessory for allegedly aiding the others to flee.
But, a rep for the Riverside County District Attorney's Office tells TMZ Sports Lee agreed to a deal this month … pleading guilty to the accessory count.
In exchange, the prosecutors agreed to drop the other 2 charges.
We're told Lee was sentenced to 80 days in jail … but was given credit for time served and won't have to spend another day behind bars.
Lee was also hit with 36 months of formal probation … but prosecutors say if he keeps his nose clean for two years, he'll have the opportunity to have the felony conviction reduced to a misdemeanor.
As part of his probation terms, Lee, among other things, cannot possess a firearm or leave the state without first getting permission.
Lee — who was part of the UCLA class that included future NFL players like Packers' Kenny Clark, Jaguars' Myles Jack, and Titans' Jayon Brown — never quite lived up to expectations with the Bruins, battling academic issues before leaving the team in 2015.