The American Library Association has announced the 2023 winners of the Youth Media Awards, including the Newbery, Caldecott, and Printz. These are some of the prestigious awards in children's literature; the Newbery Medal has been awarded for over 100 years.
Here are this year's winners. Descriptions of each book are from the publisher.
John Newbery Medal
For the most outstanding contribution to children's literature.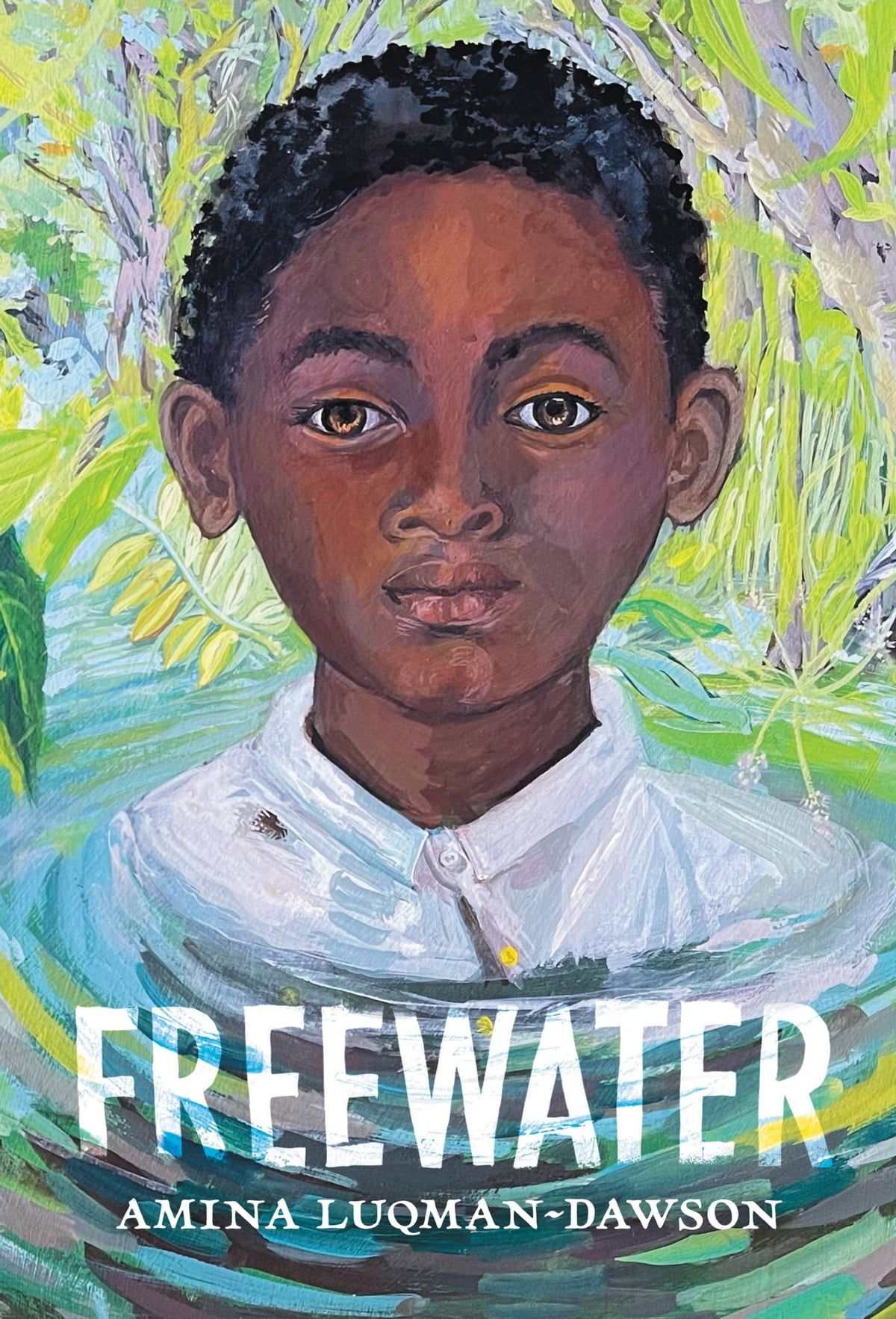 Freewater by Amina Luqman-Dawson
Debut author Amina Luqman-Dawson pens a lyrical, accessible historical middle-grade novel about two enslaved children's escape from a plantation and the many ways they find freedom.
Under the cover of night, twelve-year-old Homer flees Southerland Plantation with his little sister Ada, unwillingly leaving their beloved mother behind. Much as he adores her and fears for her life, Homer knows there's no turning back, not with the overseer on their trail. Through tangled vines, secret doorways, and over a sky bridge, the two find a secret community called Freewater, deep in the swamp.
In this society created by formerly enslaved people and some freeborn children, Homer finds new friends, almost forgetting where he came from. But when he learns of a threat that could destroy Freewater, he crafts a plan to find his mother and help his new home.
Deeply inspiring and loosely based on the history of maroon communities in the South, this is a striking tale of survival, adventure, friendship, and courage. 
Randolph Caldecott Medal
For the most distinguished American picture book for children.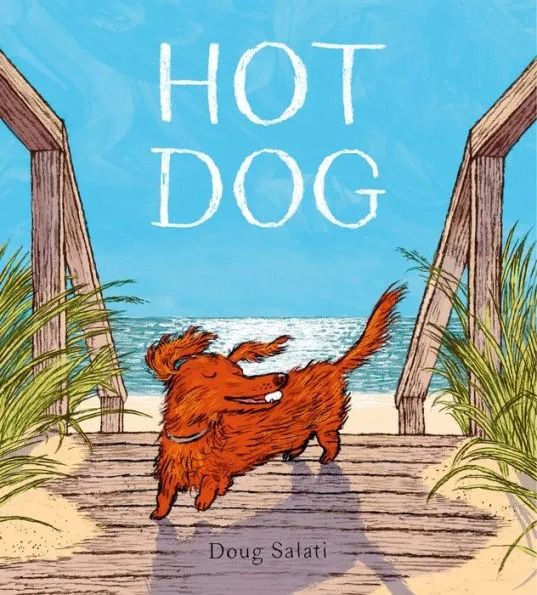 Hot Dog by Doug Salati
From a critically acclaimed creator comes this summery picture book featuring an overheated—and overwhelmed—pup who finds his calm with some sea, sand, and fresh air.
It's summer in the city, and this hot dog has had enough! Enough of sizzling sidewalks, enough of wailing sirens, enough of people's feet right in his face. When he plops down in the middle of a crosswalk, his owner endeavors to get him the breath of fresh air he needs. She hails a taxi, hops a train, and ferries out to the beach.
Here, a pup can run!
With fluid art and lyrical text that have the soothing effect of waves on sand, Doug Salati shows us how to find calm and carry it back with us so we can appreciate the small joys in a day.
Michael L. Printz Award
For excellence in literature written for young adults.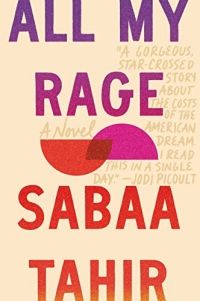 From #1 New York Times bestselling author Sabaa Tahir comes a brilliant, unforgettable, and heart-wrenching contemporary novel about family and forgiveness, love and loss, in a sweeping story that crosses generations and continents.
Lahore, Pakistan. Then.
Misbah is a dreamer and storyteller, newly married to Toufiq in an arranged match. After their young life is shaken by tragedy, they come to the United States and open the Clouds' Rest Inn Motel, hoping for a new start.
 Juniper, California. Now.
Salahudin and Noor are more than best friends; they are family. Growing up as outcasts in the small desert town of Juniper, California, they understand each other the way no one else does. Until The Fight, which destroys their bond with the swift fury of a star exploding.   
Now, Sal scrambles to run the family motel as his mother Misbah's health fails and his grieving father loses himself to alcoholism. Noor, meanwhile, walks a harrowing tightrope: working at her wrathful uncle's liquor store while hiding the fact that she's applying to college so she can escape him—and Juniper—forever.
When Sal's attempts to save the motel spiral out of control, he and Noor must ask themselves what friendship is worth—and what it takes to defeat the monsters in their pasts and the ones in their midst.  
From one of today's most cherished and bestselling young adult authors comes a breathtaking novel of young love, old regrets, and forgiveness—one that's both tragic and poignant in its tender ferocity.
Schneider Family Book Awards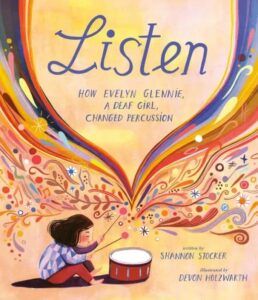 For books that embody an artistic expression of the disability experience.
Young Children: Listen by Shannon Stocker, illustrated by Devon Holzwarth
Middle Grade: Wildoak by C.C. Harrington
Teens: The Words We Keep by Erin Stewart
Stonewall Book Award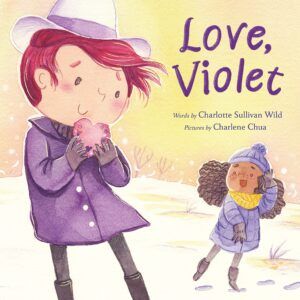 Given annually to English-language works of exceptional merit for children or teens relating to the gay, lesbian, bisexual and transgender experience.
Children: Love, Violet by Charlotte Sullivan Wild, illustrated by Charlene Chua
Young Adult: When the Angels Left the Old Country by Sacha Lamb 
Coretta Scott King Book Awards
For recognizing an African American author and illustrator of outstanding books for children and young adults.
Author Award: Amina Luqman-Dawson, Freewater
Illustrator Award: Frank Morrison, Standing in the Need of Prayer written by Carole Boston Weatherford
Coretta Scott King/John Steptoe New Talent Award
Illustrator: Janelle Washington, Choosing Brave written by Angela Joy 
Author: Jas Hammonds, We Deserve Monuments
Coretta Scott King-Virginia Hamilton Award for Lifetime Achievement: Claudette McLinn
Pura Belpré Awards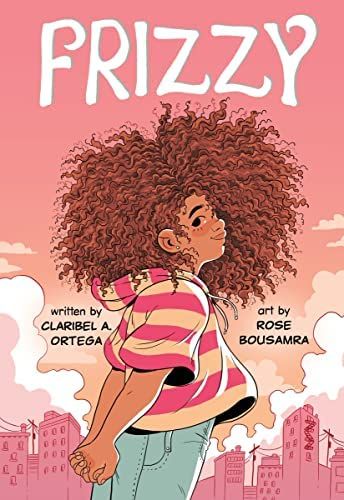 Honoring Latinx writers and illustrators whose children's and young adult books best portray, affirm and celebrate the Latino cultural experience.
Children's Illustration: Where Wonder Grows, illustrated by Adriana M. Garcia, written by Xelena González
Children's Author: Frizzy by Claribel A. Ortega, illustrated by Rose Bousamra
Young Adult Author: Burn Down, Rise Up by Vincent Tirado
Asian/Pacific American Award for Literature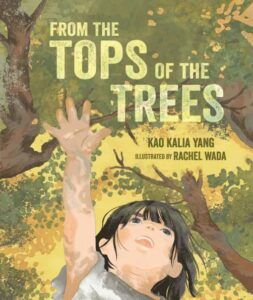 Promotes Asian/Pacific American culture and heritage and is awarded based on literary and artistic merit.
Picture Book: From the Tops of the Trees by Kao Kalia Yang, illustrated by Rachel Wada
Children's Literature: Maizy Chen's Last Chance by Lisa Yee
Youth/YA Literature: Himawari House by Harmony Becker
Mildred L. Batchelder Award
For an outstanding children's book originally published in a language other than English in a country other than the United States, and subsequently translated into English for publication in the United States.
Just a Girl: A True Story of World War II by Lia Levi, illustrated by Jess Mason
---
Check out the full list of the 2023 Youth Media Award Winners.
Find more news and stories of interest from the book world in Breaking in Books.
Also In This Story Stream