In this segment, we showcase the most notable albums out each week. Here are the albums out on March 23, 2023:
---
Lana Del Rey, Did You Know That There's a Tunnel Under Ocean Blvd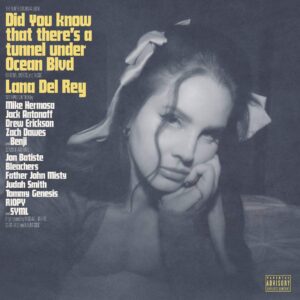 Lana Del Rey is back with a new album, Did You Know That There's a Tunnel Under Ocean Blvd. Following 2021's Blue Banisters, the album features production by Mike Hermosa, Jack Antonoff, Drew Erickson, Zach Dawes, and Benji, as well as collaborations with Jon Batiste, Bleachers, Father John Misty, Tommy Genesis, and SYML. In a cover feature with Interview Magazine, Del Rey told Billie Eilish that "this album felt totally effortless. When I did Norman Fucking Rockwell! it was about world-building, whereas this was straight vibing." Ahead of its release, Del Rey shared the title track, 'A&W', and 'The Grants'.
---
Depeche Mode, Memento Mori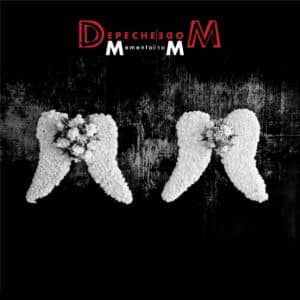 Depeche Mode have returned with their latest album, Memento Mori. The follow-up to 2017's Spirit marks the band's first album since the passing of founding member Andrew Fletcher. "We started work on this project early in the pandemic, and its themes were directly inspired by that time," Martin Gore explained. "After Fletch's passing, we decided to continue as we're sure this is what he would have wanted, and that has really given the project an extra level of meaning." The LP features the singles 'Ghosts Again' and 'My Cosmos Is Mine'.
---
Debby Friday, GOOD LUCK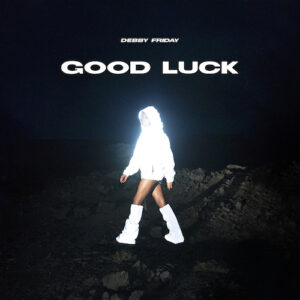 Debby Friday has released her debut album, GOOD LUCK, via Sub Pop. Following the artist's 2018 EP BITCHPUNK and 2019's DEATH DRIVE EP, the 10-track effort was co-produced with Graham Walsh at Candle Recording Studio in Toronto and mastered by Heba Kadry in New York. It includes the previously unveiled singles  'SO HARD TO TELL', 'I GOT IT' (featuring Chris Vargas of Uñas), and 'HOT LOVE'.
---
JPEGMAFIA and Danny Brown, Scaring the Hoes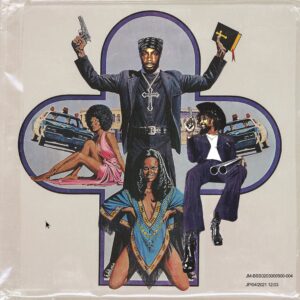 Danny Brown and JPEGMAFIA's long-awaited collaborative LP, Scaring the Hoes, has arrived. The record features a lone guest feature from Redveil as well as track titles such as 'Steppa Pig', 'Jack Harlow Combo Meal', and 'Run the Jewels'. Ahead of its release, the two rappers previewed the album with the single 'Lean Beef Patty' and the title track.
---
Caroline Rose, The Art of Forgetting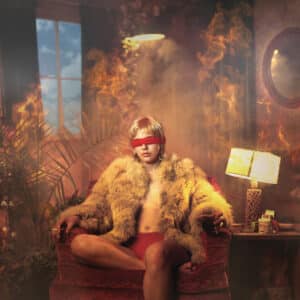 Caroline Rose has unveiled their new album, The Art of Forgetting, through New West Records. The follow-up to 2020's Superstar was preceded by the songs 'Love / Lover / Friend', 'Miami', and 'The Doldrums'. Threaded throughout the LP are voicemails from Rose's grandmother, who was struggling with dementia at the time of the album's creation. "It got me thinking about all the different ways memory shows up throughout our lives," Rose said in a press release. "It can feel like a curse or be wielded as a tool." They added, "Every time I make an album I'll come out of it learning a lot about myself. Now I look back and see the healing of a wound. I feel like a new version of myself. I think one for the better."
---
Arooj Aftab, Vijay Iyer, and Shahzad Ismaily, Love in Exile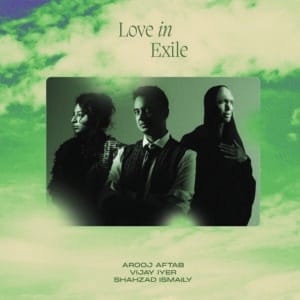 Arooj Aftab, Vijay Iyer, and Shahzad Ismaily have issued a collaborative record titled Love in Exile, out now via Verve. Recorded live in a New York City studio, it features Iyer on piano and electronics, Ismaily on bass and Moog synth, and Aftab on vocals. "Vijay and Shahzad were so locked into each other, and it was unclear whether they were doing what I was doing or I was doing what they were doing. We were like a school of fish," Aftab commented in a statement. The trio released 'To Remain / To Return' along with the album's announcement.
---
Lucinda Chua, YIAN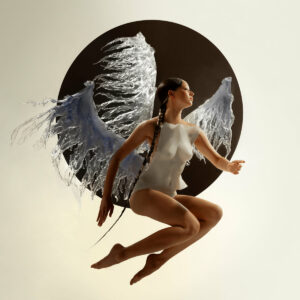 YIAN is the debut full-length by the London artist Lucinda Chua, following up her EPs Antidotes 1 and Antidotes 2. Out now via 4AD, the LP was previewed by the singles 'Golden', 'Echo', 'An Ocean', and the Yeule collaboration 'Something Other Than Years'. "The record echoes my search for an 'unknown' part of myself, something I inherited but didn't fully understand," Chua said in a statement.
---
Liturgy, 93696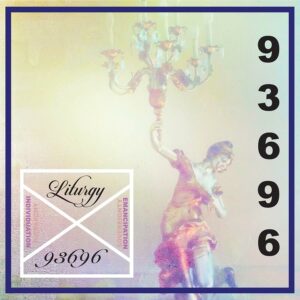 Brooklyn-based experimental outfit Liturgy dropped a new LP titled 93696, which follows 2020's Origin of the Alimonies, via Thrill Jockey. Along with the album's announcement, the group shared its title track, which was accompanied by a four-track EP featuring a three-movement alternative version of the track – '93', '36', and '696' – plus the song 'संसार'. Earlier this year, they shared another single called 'Angel of Sovereignty'.
---
Kate Davis, Fish Bowl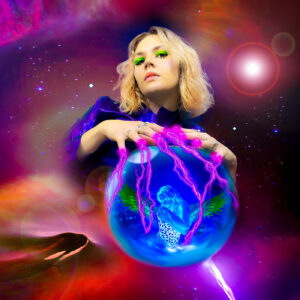 Kate Davis has followed up her 2019 debut Trophy with a new record, Fish Bowl, via her new label home, ANTI- Records. It includes the advance singles 'Monster Mash', 'Consequences', 'Call Home', and 'Long Long Long'. Of 'Monster Mash', one of the first songs written for the album, Davis said: "This is the moment where the character is abandoned by everything that she knew. And there's this feeling of isolation in living your life up to a point where you're like, 'This is what I've chosen.' But when you transition into a different phase of life, it's easy to feel like a monster, to feel like you're harmful to people, or that people are fearful of you."
---
Kele, The Flames pt. 2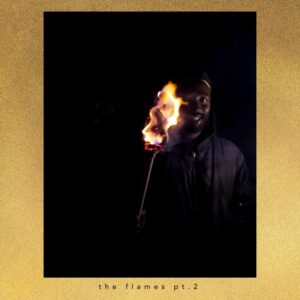 Kele Okereke has put out a new LP, The Flames pt. 2, following 2021's The Waves pt. 1. The Bloc Party frontman shared the tracks 'Someone to Make Me Laugh', 'Vandal' and 'True Love Knows No Death' ahead of the release. "Like The Waves it was important that all the sounds of the record were made by my electric guitar," he explained. "Writing and recording a record within these parameters has forced me to become more creative as a musician, from the looped ambient textures to the brittle drum machine rhythms. It's all made by my guitar and my loop pedals, and that's how it will be performed."
---
Other albums out today:
Fall Out Boy, So Much (for) Stardust; Angel Bat Dawid, Requiem for Jazz; Black Country, New Road, Live at Bush Hall; The HIRS Collective, We're Still Here; Lankum, False Lankum; Purling Hiss, Drag on Girard; Nickel Creek, Celebrants; Luke Combs, Gettin' Old; The Reds, Pinks & Purples, The Town That Cursed Your Name; 03 Greedo, Halfway There; Yours Are the Only Ears, We Know the Sky; Cécile McLorin Salvant, Mélusine; Cruel Diagonals, Fractured Whole; Sophie B. Hawkins, Free Myself; BABYMETAL, The Other One; Stefano Pilia & Valerio Tricoli, Cantor Park.