In this segment, we showcase the most notable albums out each week. Here are the albums out on May 26, 2023:
---
Water From Your Eyes, Everyone's Crushed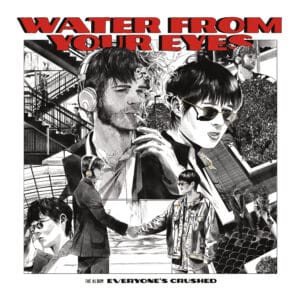 Water From Your Eyes – the Brooklyn experimental duo of Rachel Brown and Nate Amoshave – have released their sixth record and first for Matador, Everyone's Crushed. Following 2021's Structure, the nine-track LP was previewed by the singles '14', 'Barley', and 'True Life'. In press materials, Brown described it as their most collaborative effort to date, as the pair "find silliness and fatalism dancing in a frantic lockstep, using heart palpitating rhythms and absurdist, deadpan lyrics to convey stories of personal and societal unease."
---
Arlo Parks, My Soft Machine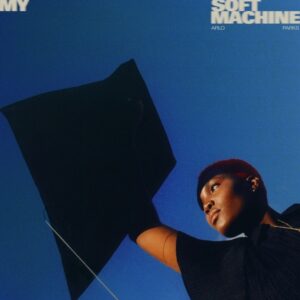 Arlo Parks is back with her sophomore album, My Soft Machine, via Transgressive. The follow-up to 2021's Collapsed in Sunbeams includes the promotional singles 'Weightless', 'Impurities', 'Blades', and the Phoebe Bridgers-assisted 'Pegasus'. "The world/our view of it is peppered by the biggest things we experience – our traumas, upbringing, vulnerabilities almost like visual snow," Parks explained in a statement. "This record is life through my lens, through my body – the mid 20s anxiety, the substance abuse of friends around me, the viscera of being in love for the first time, navigating PTSD and grief and self sabotage and joy, moving through worlds with wonder and sensitivity – what it's like to be trapped in this particular body."
---
Sparks, The Girl Is Crying in Her Latte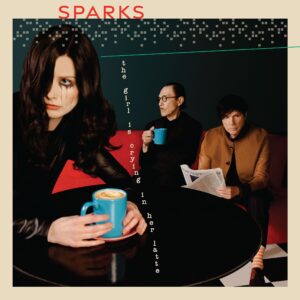 Sparks have returned with The Girl Is Crying in Her Latte, their first album for Island Records in 47 years. It marks their 26th studio LP, following 2020's A Steady Drip, Drip, Drip. "And here we find ourselves in 2023, almost 50 years later, re-signing with Island Records, again with an album that we all feel is as bold and uncompromising as anything we did back then, or for that matter, anytime throughout our career," brothers Ron and Russell Mael said in a press release. "We're happy that after so much time, we've reconnected with Island, sharing the same spirit of adventure that we all had way back when, but with our new album, The Girl Is Crying In Her Latte."
---
Gia Margaret, Romantic Piano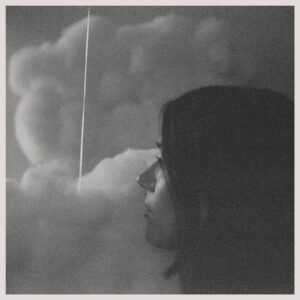 Chicago-based multi-instrumentalist Gia Margaret has issued her latest album, Romantic Piano. The follow-up to 2020's Mia Gargaret was preceded by the lead single 'Hinoki Wood' and 'Cicadas'. "Romantic Piano was written with a beginner's mind," Margaret explained. "For this collection, I thought: 'What if I could clear my head of all the things I have learned about the piano? What would those songs sound like?'" She added, "I wanted to make music that was useful." Commenting on 'Hinoki Wood', she added: "Hinoki aroma is known to reduce stress, tiredness and stimulate the brain. In a way, I wanted these songs to do the same for myself/for the person listening."
---
Shirley Collins, Archangel Hill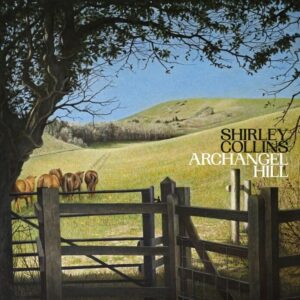 The legendary Shirley Collins has released a new album, Archangel Hill. The record was produced by Collins' musical director Ian Kearey, who wrote the arrangements with Collins, Pip Barnes, Dave Arthur, and Pete Cooper. It's named in honour of Shirley's stepfather, who referred to Mount Caburn, a landmark near Collins' home in Lewes, as Archangel Hill. "Whenever I walk Mount Caburn, I give a silent greeting in memory of my stepfather Bill and his horses," Shirley said. "I've picked sloes there in autumn, sat watching sheep and the occasional chalk hill blue butterfly in summer, but Bill had ridden over it many times in the 1920s, walking horses from Bishopstone to the Lewes races."
---
Miya Folick, Roach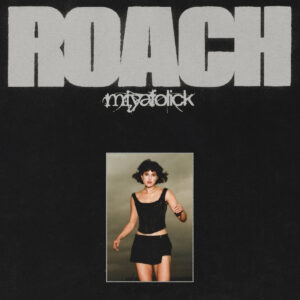 Miya Folick's sophomore album, Roach, has arrived via Nettwerk. The follow-up to 2018's Premonitions features all six songs from last year's 2007 EP – which we broke down track-by-track with Folick – as well as the singles 'Get Out of My House', 'Mommy', 'So Clear', and 'Cockroach'. "It's an album about trying to get to the core of what life really is," Folick explained. "I think over the course of writing this record, I actually did the work and got closer to the person that I really want to be, even if that path isn't linear and I still have moments where I disappoint myself, where I'm angry with myself."
---
Kassa Overall, ANIMALS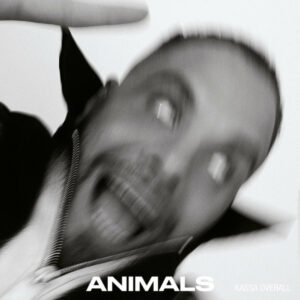 Seattle-born, Brooklyn-based drummer and producer Kassa Overall has released his new LP, ANIMALS, via Warp. It features contributions from Danny Brown, Wiki, Vijay Iyer, Shabazz Palaces, Lil B, Laura Mvula, Francis and the Lights, Nick Hakim, and more. "We call ourselves humans, right?" Overall said in press materials. "But we kind of do animalistic shit towards each other. We justify immorality by almost stripping people of their humanity. He's an animal, so we can treat him as such. All these different kinds of little questions in these songs point to questions about humanity: am I free? Or am I a circus animal? These questions intersect with the way I think about race."
---
galen tipton, brain scratch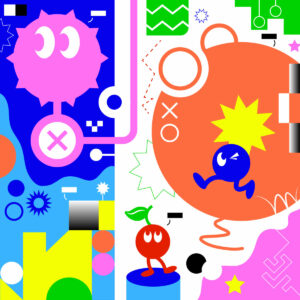 The Ohio-based producer galen tipton has dropped a new record, brain scratch. Spanning 20 tracks that fuse ambient, IDM, ASMR, sound collage, plunderphonics, and musique concrète, the album is described on Bandcamp as "sheet music, for orchestral free jazz graffiti splattered across wet playground gravel"; "a diary of textures, smells, tastes, and sensations capturing intimate ineffable mundane delights"; and "a scavengers hymnal, a choir of bugs, sound knick knacks carefully collected, a digital nest." It was written, produced, mixed, and mastered by tipton.
---
Other albums out today:
Clark, Sup Dog; Kari Faux, REAL B*TCHES DON'T DIE!; Kevin Morby, More Photographs (A Continuum); Stuck, Freak Frequency; Wolf Eyes, Dreams in Splattered Lines; Matthew Herbert, The Horse; Asma Maroof, Patrick Belaga & Tapiwa Svosve, The Sport of Love; Lil Durk, Almost Heale; Chain of Flowers, Never Ending Space; Daniel Blumberg, GUT; Incendiary, Change the Way You Think About Pain; Low Coast, Existing the Dream; Laurent Garnier, 33 Tours Et Puis S'en Von; Boy & Bear, Boy & Bear; Ryan Oakes, WAKE UP; Eliades Ochoa, Guajiro; Wata Igarashi, Agartha.