Accidents happen. They happen to you, they happen to me, and they even happen to actors on the set of major movies. Over the years, several of the best action movies, some all-time great psychological thrillers, and countless others have had to halt production, either for a short period of time while their star recovered or indefinitely because of an accident that caused an injury.
Here are 32 movies that had to press pause on shooting due to an injury that either happened on set or in an actor's off-time.
Mission: Impossible – Fallout (2018)
Tom Cruise is known for pushing himself to the limit, which, more times than not, leads to some unforgettable moments in his movies. But the action star's habit of performing his own stunts led to production on Mission: Impossible – Fallout temporarily being put on hold after Cruise broke his ankle performing a stunt, THR reported in August 2017.
F9 (2021)
The Fast & Furious movies are known for their reality-defying stunts and massive action set pieces. But an accident on the set of F9 brought the production to a screeching halt in July 2019, when, according to Variety, a stuntman fell and injured his head while filming one of those scenes.
Black Panther: Wakanda Forever (2022)
In November 2021, a little more than a year before the film's release, production on Black Panther: Wakanda Forever was temporarily put on hold several months after Letitia Wright sustained an injury on set. According to THR, production originally went on without Wright, but it was ultimately put on hold after director Ryan Coogler shot everything he could without the star.
Maze Runner: The Death Cure (2018)
Maze Runner: The Death Cure was forced to undergo an extended production freeze in Spring 2016 after star Dylan O'Brien was involved in an on-set car accident, per Variety. The delay was originally supposed to be short, but 20th Century Fox (now 20th Century Studios) pushed the start date back to allow O'Brien's injuries to further heal.
Don't Look Up (2021)
Adam McKay's 2021 Netflix original movie, Don't Look Up, had to temporarily be put on hold after one of its stars, Jennifer Lawrence, was injured after a trash can went through a window, according to the Boston Globe. The shoot was put on hold for the rest of the day.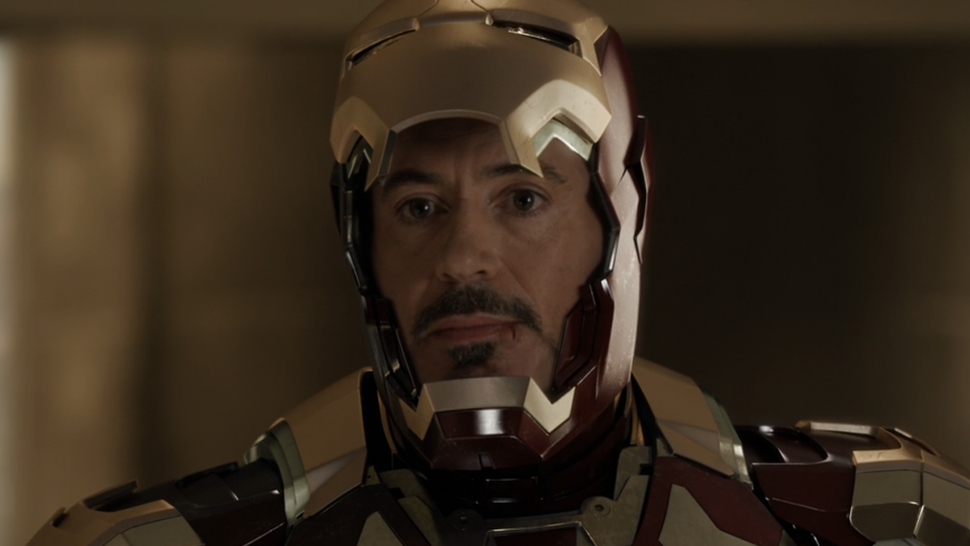 Iron Man 3 (2013)
Though he played one of the MCU's best superheroes for more than a decade, Robert Downey Jr. wasn't immune from injuries. In August 2012, E! News reported that RDJ injured his ankle on the set of Iron Man 3, which put the shoot on hold while he healed. The delay was brief and the massive threequel premiered in May 2013.
Star Wars: The Force Awakens (2015)
Harrison Ford has a long history of being injured on set, like the time a piece of the Millenium Falcon fell on him on the set of Star Wars: The Force Awakens. According to the NY Daily News, production on the 2015 blockbuster was put on hold for two weeks while the Han Solo actor recuperated.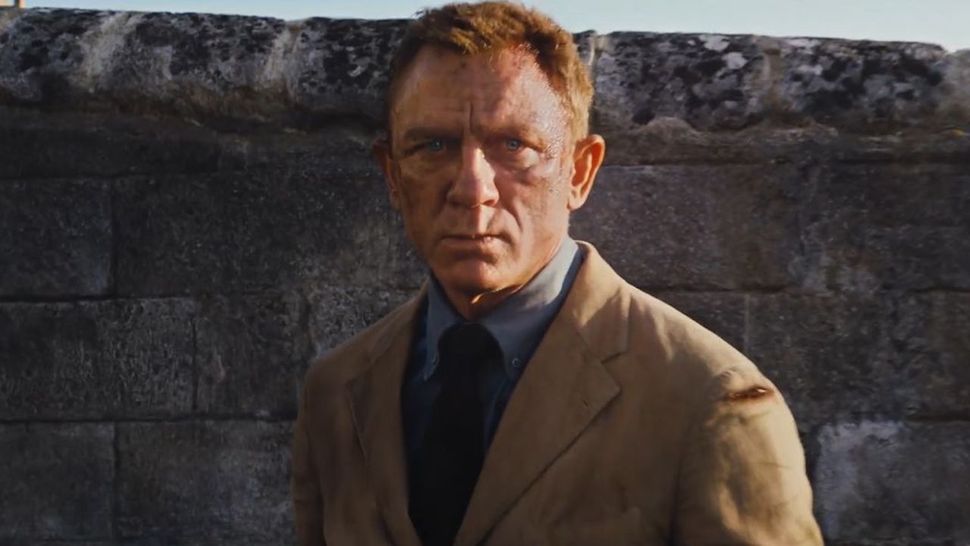 No Time To Die (2021)
Back in May 2019, the set of No Time to Die temporarily went dark after Daniel Craig sustained an injury in Jamaica. According to the Sun, Craig, who was playing James Bond for the fifth and final time, slipped while filming a running scene and had to be flown to the United States for X-rays.
Indiana Jones And The Dial Of Destiny (2023)
Harrison Ford had to be put on the sidelines after he hurt himself rehearsing a fight scene for Indiana Jones and the Dial of Destiny in June 2021. Deadline reported at the time that the production would film around Ford's injury and that the schedule would be configured as needed after that.
Rocky IV (1984)
Rocky IV, considered one of the best '80s movies, was quite a ride, and unfortunately one that put star and director Sylvester Stallone in the hospital. According to THR, Stallone was in the ICU for nearly two weeks after he told Dolph Lundgren to actually hit him during their boxing scene. Lundgren's uppercut was so strong the impact caused Stallone's heart to hit against his ribcage.
Bruised (2020)
The same year she kicked all kinds of butt with Keanu Reeves in John Wick: Chapter 3 – Parabellum, Halle Berry suffered a minor injury on the set of her 2020 Netflix movie, Bruised. In November 2019, Deadline reported that the Oscar winner was hurt during a fight scene and that a brief production delay was taken as a precautionary measure.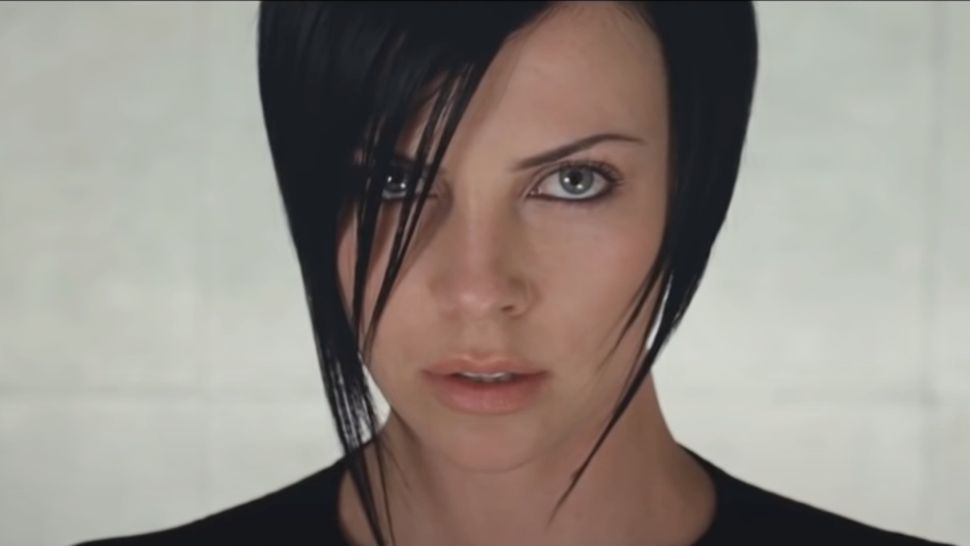 Aeon Flux (2005)
In September 2004, the Guardian reported that production was put on hold for Aeon Flux after its star Charlize Theron sustained injuries while performing stunts. At the time, it was believed that shooting would be halted for a minimum of a few weeks so that the actress could heal.
Moulin Rouge! (2001)
The making of Moulin Rouge! was no easy task for director Baz Lurhmann, as the filmmaker had to overcome multiple obstacles to get the movie into theaters. One of those issues was a knee injury sustained by Nicole Kidman, which contributed to the director stopping production and resuming a few months later, according to EW.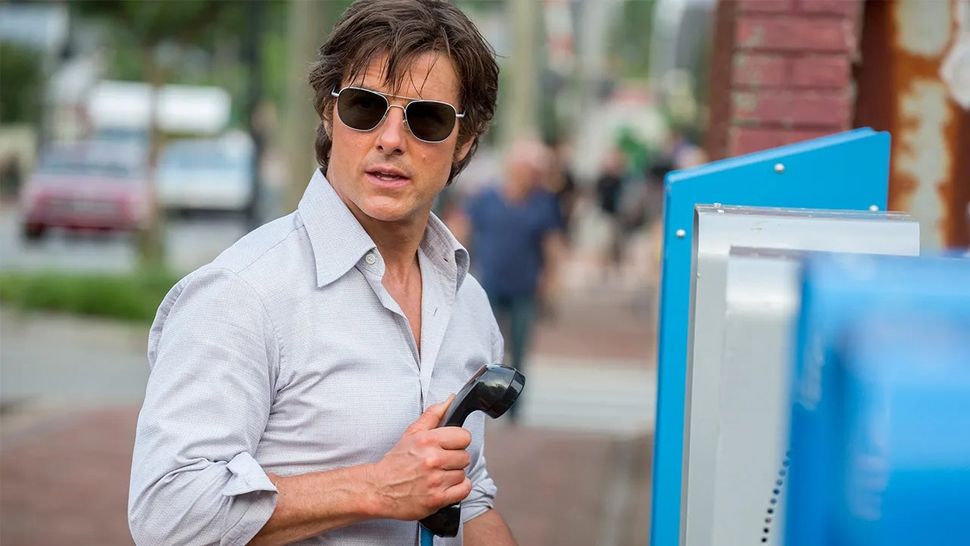 American Made (2017)
Production on Tom Cruise's American Made was temporarily put on hold in September 2015 after a crew member was killed in a plane crash. The shoot eventually started back up, but faced legal issues in the months and years following, per THR.
Motherless Brooklyn (2019)
A blaze on the set of Edward Norton's Motherless Brooklyn resulted in the death of a New York firefighter in March 2018, according to ScreenDaily. The cause of the fire wasn't immediately known and production was suspended as a result of the event.
Syriana (2005)
George Clooney won an Oscar for his performance in Stephen Gaghan's Syriana, but the actor was also left with a lingering back issue after being injured on set. Clooney later told Rolling Stone (via THR) that he suffered a spinal injury during a botched stunt that left him in rough shape. He was hospitalized following the accident and suffered a great deal of pain.
Exit Wounds (2001)
Exit Wounds, the 2001 action thriller starring Steven Segal and the late DMX was hampered by an on-set accident involving a stuntman. According to THR (via ABC News), the stuntman allegedly hit his head while jumping from a moving vehicle during a scene. He was taken to a Toronto hospital where he passed away less than a week later.
The Rhythm Section (2022)
Production on Blake Lively's spy thriller, The Rhythm Section, was halted after the actress sustained a hand injury. According to THR, the shoot was initially only going to be on hold for a short amount of time, but the freeze was extended after a surgery failed to fully address the issue.
Pirates Of The Caribbean: Dead Men Tell No Tales (2017)
Pirates of the Caribbean: Dead Men Tell No Tales faced all kinds of issues that negatively impacted the production of the fifth film in the Disney franchise. In March 2015, Empire reported that star Johnny Depp suffered a finger injury in an off-set incident, which resulted in another delay. The injured finger situation became a major part of the legal drama involving Depp and ex-wife Amber Heard.
Hercules (2014)
During the conclusion of his two-year WWE feud with John Cena, Dwayne Johnson suffered a pelvic injury at WrestleMania 29, which caused some major issues with the production of Hercules. The film was delayed two weeks while its star recuperated, according to USA Today, and was released in July 2014.
In Time (2011)
Andrew Niccol's 2011 sci-fi thriller, In Time, was forced to press pause on production back in December 2010 when star Justin Timberlake suffered a leg injury, per UPI. The filming of the movie, which was called Now at the time, was halted for a short amount of time.
Scarface (1983)
The 1983 crime epic, Scarface, is still regarded as one of the best crime movies of all time, but it had quite a troubled production. According to Vulture, after the movie was delayed multiple times due to weather conditions, the shoot was put on hold for another week in March 2013 when star Al Pacino fell on a machine gun and severely burned his hand.
Back In Action (TBD)
In April 2013, Jamie Foxx suffered a medical emergency on the set of the yet-to-be-released Netflix comedy, Back in Action, which resulted in the production shutting down for the day, according to People.com. The Atlanta Journal-Constitution later reported that body doubles were used to complete Foxx's remaining scenes while he recovered in the hospital.
Quantum Of Solace (2008)
Production on the 2008 James Bond film, Quantum of Solace, was put on hold after a stuntman was injured and left in a coma following an on-set accident. According to the Telegraph, this was the third such incident on the set in a period of five days.
Raiders Of The Lost Ark (1981)
Filming Raiders of the Lost Ark doesn't sound like it was the best time for Harrison Ford, as the actor in the titular role had to overcome a torn ACL and a battle with dysentery while filming in Tunisia. In a 2014 Reddit AMA, Ford explained that the scene where he shot the swordsman was supposed to be much longer, but with his physical state (he couldn't spend more than 10 minutes away from his trailer), he and director Steven Spielberg called an audible, which allowed them to go back to England to complete the shoot earlier than expected.
Armour Of God (1986)
Jackie Chan has put his body through the wringer multiple times over the years, but his injury on the set of Armour of God sounds like it's on another level. In his autobiography, Never Grow Up (via ScreenRant), Chan revealed that he fell on the set of the 1986 Hong Kong action movie after jumping onto a tree branch, which gave out. He suffered a partially collapsed skull and had to undergo emergency surgery. However, he was back filming a week later.
Academy Award winner Michelle Yeoh made a name for herself in the world of Hong Kong cinema, where she performed many of her own stunts. While filming Ang Lee's 2000 epic, Crouching Tiger, Hidden Dragon, Yeoh injured herself during a major fight sequence and she tore her ACL. She was forced to undergo surgery and returned to complete her scenes several weeks later, according to the New York Times.
Apocalypse Now (1979)
One of the best war movies ever made, Francis Ford Coppola's 1979 epic, Apocalypse Now, had one of the most tumultuous productions of any major Hollywood film. The biggest incident on set was Martin Sheen's heart attack, which kept him out of action for a month. Sheen discussed the scare with Yahoo! Entertainment where he talked about being a changed man after it all.
Geechee (TBD)
Andrea Riseborough's Geechee was in the middle of production in September 2020 when police in the Dominican Republic opened fire on several members of the production crew, striking one person multiple times, per Deadline. As of November 2023, the film has yet to resume production.
Panic Room (2002)
David Fincher had to go back to the drawing board for his 2002 home invasion thriller, Panic Room, after the film's original star, Nicole Kidman, was forced to drop out of the production due to a lingering knee issue from her work on Moulin Rouge!, according to EW. Jodie Foster eventually replaced the actress.
Flora Plum (Not Completed)
Back in the early 2000s, Jodie Foster was set to direct Flora Plum, a movie about 1940s circus performers starring Russell Crowe, but the Gladiator actor suffered a shoulder injury before the cameras started to roll and he was forced to drop out, per Fox News. The movie has still never been made.
211 (2018)
In 2017, Nicolas Cage's crime thriller, 211, was put on hold for about a month after the actor broke his ankle. According to Deadline, the freak accident occurred while Cage was filming a scene in Bulgaria, and flew back to Los Angeles to receive treatment.
While a couple of these movies have yet to be released or haven't resumed production for one reason or another, the vast majority of these films saw the light of day after injuries healed and filming picked up where it left off – just with more caution…