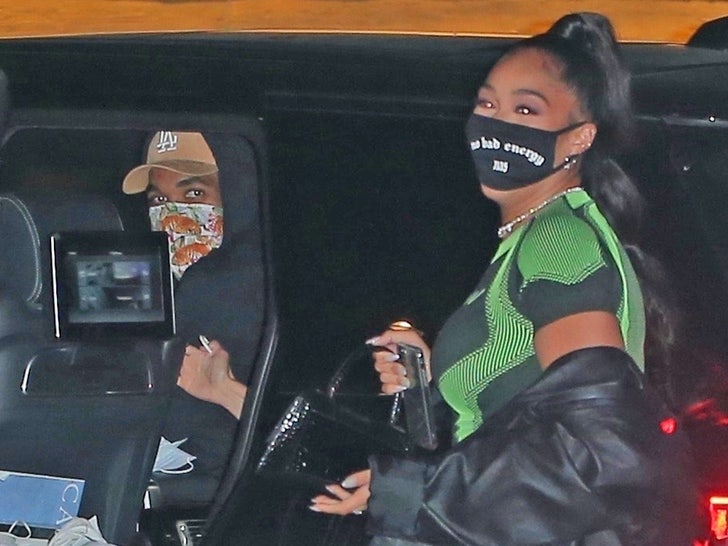 Breaking News
NBA star Karl-Anthony Towns and Jordyn Woods still can't get enough of each other … throwing on their masks and hitting up Nobu in Malibu for a sushi dinner Wednesday night.
Which begs the question — still buds, or is there something more going on here??
Of course, the rumors have been swirling since last year when they were spotted out in L.A. … and the two have even appeared to quarantine together during the pandemic (which was pointed out by wildly-talented Instagram sleuths).
While all signs point to the duo becoming an item, Kylie Jenner's ex-bestie spoke out on the rumors back in August 2019 … saying, "Karl is like a brother to me."
That may very well still be the truth … OR all the time together has changed things … after all, that patio at Nobu has a beautiful view and can get pretty romantic at night.
One thing that might throw a wrench in the BF/GF theory — Jordyn's little sister, Jodie, was with them … so who knows.
So …. y'all dating or what??