The lush grounds framed with exotic flowers and cactus adorned the opulent mansion at Villa Los Feliz and would soon represent the light at the end of the tunnel, a new awakening for many and a new a chapter in the glamorous life of fashion designer Sue Wong.
The sprawling hacienda styled estate is set across from Griffith Park and owns a 6,000 square foot floor plan of which private viewings were offered throughout the day. With 7 1/2 baths and 6 bedrooms the viewings were dramatic and inspirational……but the outdoor party surrounding the launching of "Sue Wong Designer Estates" was decadent and explosive.
Legends of rock appeared from the biggest bands on earth including Guns N Roses, The Cult, Hollywood Vampires, Pink Floyd, Smashing Pumpkins, John Mellencamp, Paradise Kitty, Devo, Revolushn, and others. Iconic bass player Leland Sklar from James Taylor, Phil Collins, and Toto also made a rare appearance. Hollywood greats also arrived including Billy Zane, Ronn Moss, Devin DeVasquez, Ken Davitian, Jack O'Halloran, Jennifer Rubin, Claudia Wells, Sadie Katz, Mike Ferguson, Eugenia Kuzmina, Chris Granger, Sheri Davis, Mick Davis, Vincent De Paul, Ron Russell, and many others. High society such as Kick Kennedy were also present. Ms. Wong also hosted the Abbot of the Shaolin Temple of China and his disciples. There was also Sue Wong's model goddesses most definitely making their presence known.
East met West and joined together to celebrate the first Red Carpet event since the big lock down. The event brought happiness to all with several admitting that it was the party to end all parties. And if that wasn't enough there was also a Rockin' after party at Sue Wong's famous Hollywood residence "The Cedars." It was there that everyone partied till dawn and enjoyed performances by Scott Page, Ron Moss, John Walsh, Will Champlin, Derek Day and others. People were having fun for the first time in ages. There was a spirited freedom and happy vibe that lasted well into the next day and still lingers in the air …….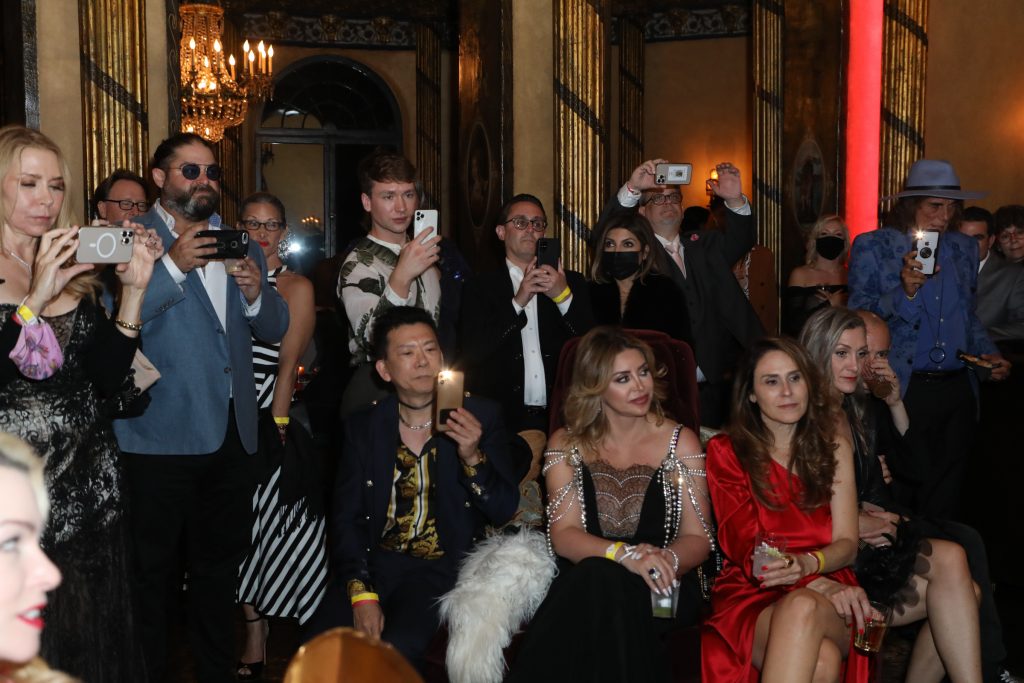 Photo Credits: Sheri Determan