Nashville singer-songwriter Madi Diaz has announced her new album, Weird Faith, which arrives on February 9, 2024 via ANTI-. According to Diaz, the follow-up to 2021's History Of a Feeling "chronicles a new relationship, but also a new relationship to myself." Lead single 'Same Risk' is out today alongside an accompanying video co-directed by Diaz and Elizabeth Olmstead. Check it out and find the album cover and tracklist below.
Madi Diaz co-produced Weird Faith with Sam Cohen and Konrad Syder. The LP features a guest appearance frmo Kacey Musgraves on the song 'Don't Do Me Good'.
Check out our Artist Spotlight interview with Madi Diaz.
Weird Faith Cover Artwork: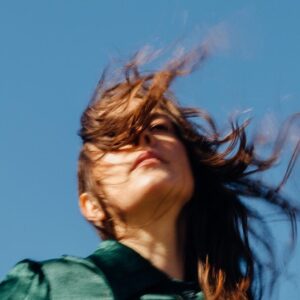 Weird Faith Tracklist:
1. Same Risk
2. Everything Almost
3. Girlfriend
4. Hurting You
5. Get To Know Me
6. God Person
7. Kiss The Wall
8. Don't Do Me Good (featuring Kacey Musgraves)
9. For Months Now
10. KFM
11. Weird Faith
12. Obsessive Thoughts