Iconic Fashion Designer Sue Wong has just launched her new venture, SUE WONG DESIGNER SIGNATURE HOMES. Sue Wong is a Chinese-born American fashion designer best known worldwide for her gown designs with a contemporary twist based on old Hollywood glamour style.
Next up on the designer's immediate agenda is the restoration work on the new purchase of a beautiful 1928 classic Hacienda style mansion in old historical Hollywood, which the designer plans to lovingly restore with her artistic panache and unique impeccable style. The SUE WONG lifestyle brand is exemplified by Sue's three distinctive homes which she deems Body, Mind and Spirit. These three homes exemplify SUE WONG distinctive styles: The Cedars — decorated in Period Classic opulence; Malibu – celebrating the ultra-modern and avant-garde; Hawaii — a holistic expression of Asian exoticism, decorated in ancient Khmer/Indonesian/Chinese sensibilities. These three categories lend themselves to a most versatile array in aesthetics and offer many opportunities/modalities in Homeware and Lifestyle.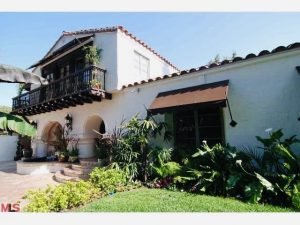 Sue Wong is also in talks with different parties proposing a chain of SUE WONG BOUTIQUE HOTELS for the designer to consider.
Sue Wong envisions designing and delivering a spectacular, unique first Designer Signature hotel with verve and style–inspired by her glamorous 1920's historical Hollywood palazzo THE CEDARS–which served as host for a constellation of legendary Hollywood stars and musical royalty, including Norma Talmadge, Béla Lugosi, Errol Flynn, Howard Hughes, Marilyn Monroe, Jimi Hendrix, Lou Reed and the Velvet Underground, Andy Warhol, Dennis Hopper, Bob Dylan, Jim Morrison and Johnny Depp. The Cedars has also been featured in a number of Hollywood film classics, including Sunset Boulevard (1949) and Easy Rider (1969). The Cedars has been the subject of articles in many publications, including ANTIQUES & FINE ART, IN-STYLE HOME, HELLO, HOLA and LOS ANGELES TIMES.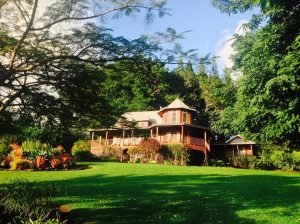 There is no slowing down for designer/visionary Sue Wong. She is just hitting her third wave, which she calls her Third Phoenix Rising. Sue Wong has demonstrated through her own life that one can achieve and accomplish one's hopes and dreams — if one believes strongly enough in the power of one's dreams to transform them into manifest destiny. She continues to live an exemplary life, the embodiment of her mantra of Beauty, Magic, Transformation.
Sue Wong Official Websites
https://www.SueWong.com
Instagram: https://www.instagram.com/suewongfashion/
Facebook: https://www.facebook.com/suewongpublicfigure/